New Life for the Ocean
How Marine Protections Keep Our Waters Wild
Abuse and overexploitation of ocean environments have led to ecosystem destruction and biodiversity decline on an unprecedented scale. The experience of marine protected areas (MPAs) around the world shows that properly implemented marine protections can be effective in reversing the damage done to our ocean and restoring marine ecosystems to health.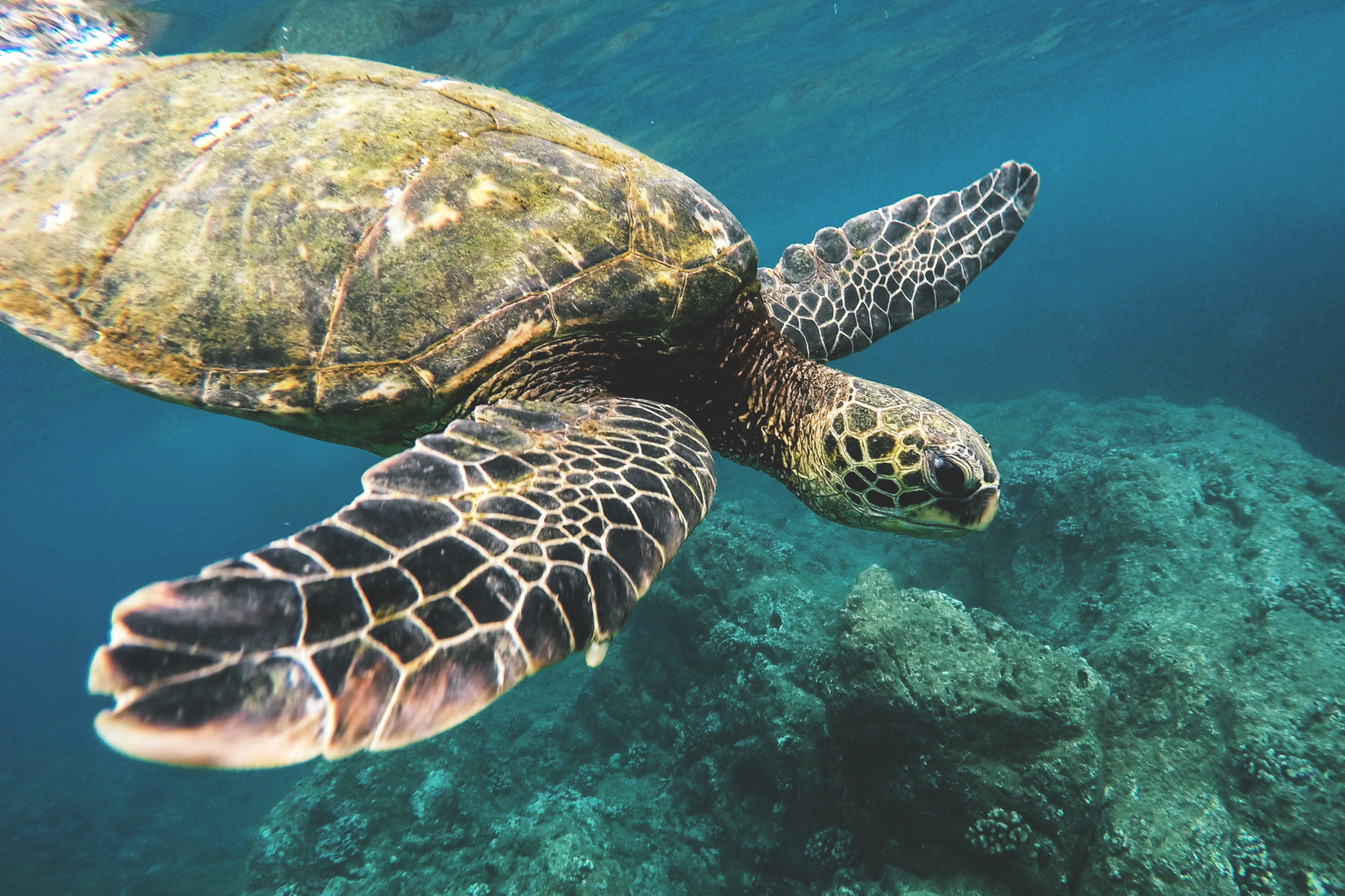 Downloads
The ocean drives the processes that make our planet capable of supporting life, and contains some of the world's most complex and diverse ecosystems.1 But these ecosystems are increasingly under threat. Pollution, overfishing, offshore drilling and other human activities are destroying ocean habitat and threatening marine species, with profound consequences for the biodiversity on which the health of our ocean depends.2
A growing number of scientists and conservationists are coalescing around the goal of protecting at least 30 percent of the world's ocean by 2030 through networks of marine protected areas (MPAs) – protected zones of ocean where extractive and destructive human activity is limited.
The experience of six MPAs in the United States and around the world shows that marine protected areas are effective tools to conserve and revive marine ecosystems. To restore our ocean to health, governments should take a strategic, science-based approach to planning and implementing MPAs and regional MPA networks.
Highly to fully protected MPAs can protect and increase biodiversity, which in turn boosts overall ecosystem health.3 A 2006 meta-analysis showed that species richness in fully protected MPAs increased by an average of 23 percent after their designation, and fish numbers in surrounding areas also significantly increased as a result of spillover from the protected zones.4
MPAs create increased biomass, abundance and diversity of marine species. A 2009 analysis synthesizing a range of studies of no-take marine reserves (fully protected MPAs) showed that full protection resulted in significant increases in average biomass (i.e., the total mass of living organisms in a specific area), size and density of organisms, and the number of species present.5 In half of the reserves, total biomass of studied species was more than triple that of unprotected areas, and the density of those species more than 60 percent higher.6
Highly to fully protected MPAs can help mitigate the impacts of climate change. Protected marine reserves have been found to increase the resilience of marine species to climate-induced impacts, such as shifts in species distribution, decreased ecosystem productivity and oxygen depletion, and to maintain the health of coral reefs and other features that protect coastlines from extreme weather events.7 A 2017 study concluded that marine reserves are thus "a viable low-tech, cost-effective adaptation strategy that would yield multiple cobenefits from local to global scales."8
Marine protected areas have helped restore some of the world's most precious and unique ocean ecosystems – including several in the United States.
Marine reserves have also provided important research baselines to understand how marine ecosystems and individual organisms are being affected by local and global stressors, as well as important areas of reference for education and research on intact marine ecosystems.
Policy recommendations
The health of our ocean is in crisis. Abuse and overexploitation of marine environments have led to ecosystem destruction and biodiversity decline on an unprecedented scale. And experts say the worst may be yet to come.
Federal and state governments must take urgent action to boost our ocean's resilience against the myriad threats it currently faces, and to ensure the maintenance of ocean ecosystems and conservation of marine life. Meeting these objectives will require action on numerous fronts, including sustainable fisheries management and global action on climate change.
Marine protected areas, if effectively implemented and properly managed, are a critical tool for protecting and enhancing the health of our ocean. Governments should take the following actions to expand marine protected areas and maximize their benefits for ocean health.
Governments should adopt the goal of protecting at least 30 percent of their countries' total ocean area, including 30 percent of the ocean area in each major geographic region and ecosystem. Given the relative lack of highly and fully protected MPAs in United States waters outside of the remote Pacific region, U.S. policymakers' focus should be on ensuring that highly to fully protected MPAs are put in place across all key regions to ensure that representative examples of the diverse habitats and ecosystems in U.S. waters are protected.
State and federal governments should strengthen protections in near-shore areas, especially by implementing highly to fully protected MPAs in these areas, in order to ensure adequate protections across all ecosystems and habitats and not just in remote areas of ocean.
MPAs should be ecologically linked in regional networks to protect the full range of ecosystems and habitats in our ocean and ensure connectivity between fragmented habitats.
State and federal governments should take a comprehensive, strategic and science-based approach to planning, designing and designating MPAs and MPA networks, integrating regional scientific knowledge, engaging local communities and other stakeholders, educating the public, and evaluating potential economic impacts.
State and federal authorities must ensure that implementation of MPAs and MPA networks is accompanied by a comprehensive management plan, with a focus on scientific monitoring and robust efforts to ensure that protections are properly funded and enforced.
Policymakers should take measures to promote MPAs and disseminate research carried out on MPAs to enable the public to better understand their value and support efforts to protect and enhance these areas.
---
Topics
Authors
Policy Analyst, Frontier Group
James Horrox is a policy analyst at Frontier Group, based in Los Angeles. He holds a BA and PhD in politics and has taught at Manchester University, the University of Salford and the Open University in his native UK. He has worked as a freelance academic editor for more than a decade, and before joining Frontier Group in 2019 he spent two years as a prospect researcher in the Public Interest Network's LA office. His writing has been published in various media outlets, books, journals and reference works.
Senior Director, Conservation America Campaign, Environment America Research & Policy Center
Started on staff: 1991 B.A., Wartburg College Steve directs Environment America's efforts to protect our public lands and waters and the species that depend on them. He led our successful campaign to win full and permanent funding for our nation's best conservation and recreation program, the Land and Water Conservation Fund. He previously oversaw U.S. PIRG's public health campaigns. Steve lives in Sacramento, California, with his family, where he enjoys biking and exploring Northern California.